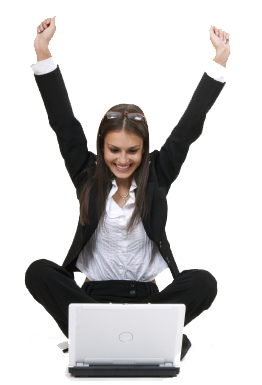 For an online shop do you support the South African Rand as a currency?
We support ZAR plus any other currency imaginable.
Back to Top
---
I have a client who has a very popular domain name and has been hacked before to try and steal it... or something like that because when he googled he couldn\'t find his site anymore. He is unhappy about the site and the people who did it for him and
There are many reasons why Google won't find a website. We would be happy to design a new website for you. You should do very well on google if your website is developed using our web development tool.
Back to Top
---
do you use drupal or joomla?
We have written our own system that is not based on these at all. By writing it ourselves it allows us to make our own changes or additions when we need.
Back to Top
---
What is the catch, why is it so cheap to design a website through you?
There is absolutely no catch. Our complete pricelist is shown under Website Design Pricing (see link at the top of the page). We can design a website at this affordable rate because we use modules which are switched on and off at the click of a button.
Back to Top
---
can I have a mailing list on the R69 package
yes the mailing list is available on all website packages. The R165 package also has the advanced mailing list package (similar to Majestic Interactive's Mailing list system)
Back to Top
---
How can you develop a full ecommerce enabled website for only less than R10,000?
it is easy, we have all the required modules pre developed so we only need to press a few buttons and your website is designed
Back to Top
---
Why should I not use one of the free website design tools that are available everywhere?
Very good question but my father always told me "if something sounds to good to be true it probably is not true". Something that is free always comes with a catch. We continuously test these free website design tools and the main difference is this: Kwikwap is QUICK, EASY and POWERFUL. If you have lots and lots of time on your hands, by all means try the free tools. If you want website design with results then talk to Kwikwap.
Back to Top
---
Your email fees are quite expensive, can we negotiate about it?
We have to agree that our email fees are perhaps more expensive than other service providers (but we are still cheaper than many others though). Most people, however, are happy with only one or two email accounts. You see the fee that you pay Kwikwap (between R69 and R165 + VAT per month) is actually very low as it includes:

- hosting on fast servers
- access to the Kwikwap software (which is actually worth a few hundred Rand a month) including free upgrades (we develop new and improved features on a daily basis)
- personal support from a dedicated consultant

But there are many ways to skin a cat for example, you can leave your emails where they are and we will just do your website (this is achieved by pointing your www records to one of our servers). Or we can put your emails on another service provider who for example will charge you only R35 pm for 10 email accounts etc (however, be careful, you don't always know what you get. But we can advise you). Don't let the email account charges be a deal breaker though!
Back to Top
---
Can clients buy online on my website with credit card
Yes clients can pay for goods and services on your website with their credit cards (as long as it is not some obscure type of product like bombs etc)
Back to Top
---
How do I put a UNDER CONSTRUCTION note on my site while I'm working on it
In the Kwikwap Content Management System, you go to Admin & Reports and then to Business Information. there you can put a "Under Construction" sign on your website. Your contact details will still be visible though.
Back to Top
---
Do I have to sign any lengthy contracts?
No, the contract is on a month to month basis. How is that for confidence in our product?
Back to Top
---
for what reason is a website made inactive
If the website fees are in arrears.
Back to Top
---
why does the domain forward to kwikwap
That is our Level 1 product (ie R69pm), it works like that. The advantages of the Level 2 product (over the Level 1 R69 product) is twofold:
1) you can publish a neater domain name on your business card or pamphlet (it is much neater than the www.kwikwap.co.za/abc domain name)
2) you get an email address with the R99 product


The Level 3 Product (R165pm) product is the most popular because it gives you the following extras as well:

1. Free SMS shortcode (will cost you R3,000 to set up and R500 per month of you were to go out and buy this for yourself)
2. Online shop (inc credit card facility plus listing of your products in South Africa's largest online shopping mall)
3. Autoresponder (a system which automatically sends out correspondence at pre-determined intervals. This system in itself will cost you around R1,000 per month at other providers)
4. Mobi website
5. Goolel analytics and Google webmaster tools
Back to Top
---
What is the number of webpages that I can add to my website?
We do not put a limit on the number of pages that your website can be ... but if you want to go over 500 webpages, then perhaps you should consider spending a bit more on your website.
Back to Top
---
how many pages can I have on my website?
We dont limit you but if it goes over 500 pages we find that it becomes a bit cluttered
Back to Top
---
How much do i need to know about programming to make websites?
not a lot really, if you can surf the internet (and perhaps use FAcebook) then we can make you a webmaster in a few hours!
Back to Top
---
Can one build forms with a Kwikwap website?
Yes you most definitely can. You may create as many forms as you like and the forms are also available on your Mobile Website.
Back to Top
---
Why do I need a website?
1. Any business owner should at least have an electronic brochure somewhere in cyberspace. The internet is the first place where potential business associates look to "check you out" (i.e. "Gooogle you"). A website is part of your public image.
2. Most people will agree that the internet search industry is like nothing else that we have ever seen (apart from maybe the whole internet in itself). If a business ignores search engines (or the internet), it is missing out on a market that is growing by the day.
3. A website is a "silent salesman"; it gives potential customers the opportunity to view your products and services from the comfort of their chairs. Even though a business might not necessarily sell goods or services online, the potential customer can make a decision online to visit you in person to do business.
4. Because your competitors (with websites) will take away your customers without you even knowing it. For example, who would have thought that Ebay will become the biggest car dealer in the world?
5. The sooner you get a website, the better you will fare in future internet searches. The older a website, the better the search engines rank them. If you think that "in three years time, I will need a website", it is advisable to rather start today. In three years time, it will be so competitive that you might not even "get in" (i.e. your website will rank on page 100 of search results).
6. The days that people look in the Telephone Directory for your phone number are so to say gone. A growing number of people simply Google your name to get your phone number. If they Google you and don't find you, they might see your competitor in the search results and then you might lose a loyal client.
7. A Website allows you to compete with bigger and more established businesses.
8. You can save on marketing and printing costs. A business can get a lot more bang for their buck on the internet than any other method of marketing or advertising.
9. As fuel costs and traffic increases (as well as internet access), more and more people will prefer to first browse online before getting into their vehicles to drive to the supplier.
10. Even though you might "be fully booked" and don't need any more customers, don't you think that you can perhaps expand or increase your gross profit?
11. A Website serves as a "communication tool" to keep your stakeholders interested and informed about your business or organization.
12. The question is not to ask "Can I afford to have a web site?", but rather "Can I afford not to have a web site?"
Back to Top
---
Will my business be found by search engines when I get a Website with Kwikwap?
Absolutely yes, we guarantee results or your money back!
Back to Top
---
I already have a website, why do I need a mobile one?
The Kwikwap websites have been designed to work fast and efficiently on all devices (even old phones!) and specifically for people that search for businesses on the mobile internet. A Normal website is not accessible from all cell phones and it often takes very long to navigate.
Back to Top
---
Why do I need a website, more particularly a Google optimized website?
Do you ever use Google to find products and services or contact details of businesses? If you answered yes, then you obviously understand that it is important to have a good presence on the internet. If you have not heard of Google then you have probably been on the moon for the last couple of years! Google is now the world's biggest brand, second year in a row! If your website is not found when searching on Google you are missing out on a lot of new business. You might even be losing clients to your competitors and not even know it. Having a good, search engine optimized, website is like having your company brochure available to 2 billion internet users all around the world. OK, so you won't sell a bicycle to someone in China, but nevertheless you need to be on the internet as there are millions of internet searches done everyday right here in South Africa.
Back to Top
---
Can my mobile enabled website also be viewed from a PC?
Yes, and your site, when viewed from a PC, will look like a normal website.
Back to Top
---
How long does it take to get a mobile enabled website?
About 15 minutes by following 5 simple steps.
Back to Top
---
Can people operate my website with one hand?
Yes, your mobile website was designed for easy operation with one hand and without a mouse or stylus.
Back to Top
---
Why does my webmaster charge me when I ask him/her to make change and why do I have to wait so long for my webmaster to make changes to my website?
Because 99% of web masters have to make the changes manually which takes time and therefore you may join the queue of clients who are waiting for changes to take place.
Back to Top
---
How do you optimize your websites for search engines such as Google, Yahoo or Live?
This is a very advanced science called SEO (search engine optimization). This science changes daily; the one day you think you have it covered and the next day everything has changed.
One thing that is very important is not to try and cheat the search engines. Also don't do flash as the search engines can't read flash (flash are those nice moving pictures that some people have on their websites; nice to look at but it is unlikely to bring you new business)! Then the physical structure of your website should be correct and you should have enough relative information on your website. Or just pay us R69+VAT per month and you are sorted out; you can keep your old expensive website and get a Kwikwap website as well! You can never get too much exposure on the internet.
Back to Top
---
Do I get an email address and email service included with the Kwikwap system?
The two higher packages (R99 and R165 per month + VAT) give you one personalized email (e.g. info@yourdomain.co.za ) address included in the monthly fee. You can purchase additional personalised email addresses between R25 and R15 per month + VAT. Your website tool also has a bulk emailing facility included in the price.
Back to Top
---
I was born before computers, how do I make changes to my website?
You get a management tool (website) where you can make changes quickly and free of charge. From the beginning it was our main aim to ensure that the management tool is easy to understand. We tested our closest competitor's system and we are glad to say that we are light years ahead, especially when it comes to ease of use (not even to mention features). Our consultant will train you in the use of the system and/or we can send you a training DVD that explains everything in detail.
Back to Top
---
Can Kwikwap take over my existing website?
Yes, but it will have to be hosted on our server if you want all the features and benefits of the Kwikwap system. You will unfortunately have to fit into the Kwikwap framework (but don't worry we have thought of everything; if it is not there we will add it). The transfer costs R165 once-off, the set-up fee will depend on various factors (see above), however we can promise you we won't rip you off.
Back to Top
---
Can you assist me in registering a new domain?
Yes, absolutely! It costs R175,44 + VAT (R200 inclusive) to register a domain and the fee is payable every year. We can register .co.za, .com, .net, .info, .mobi, .co.uk. Please phone 012-8094254 and we can advise you on what is available as well as give you alternative suggestions.
Back to Top
---
What will my website address be if I get a website for R69+VAT per month?
Your website address will be for example www.kwikwap.co.za/abc , the abc being a code that you choose. However, you can have a dedicated domain for R99 +VAT per month which we forward to your Kwikwap address. In fact you can do your own forwarding to Kwikwap at your existing hosts and get the benefit of the Kwikwap system then there are no extra fees payable to Kwikwap (i.e. your costs still stay R69+VAT per month).
Back to Top
---
Can I get the benefits and features of the Kwikwap system with my own domain name?
Yes, you can have all the features of the Kwikwap website system and use it all on your dedicated domain as long as your website is moved to our server (which is lightning fast). The set-up cost of this is the same but the monthly fee is R165+VAT.
Back to Top
---
How do I access the (mobile) internet with a cellular phone? How do I enable my cell phone for WAP?
The easiest way is to phone the toll free Customer Care of your network and they will send the settings to your cellular phone.

Otherwise do the following:
MTN: Dial *123*13# and Save
Vodacom: Dial *111#, select option 4 or 5 and follow the prompts
Cell C: Sms SMARTDATA to 084 115 9911 (costs R2), and be very patient
Virgin: When you first insert your Virgin Mobile SIM into your mobile you'll receive an SMS asking you if you would like to accept Virgin Mobile data settings.
Simply reply YES, and your settings for MMS and WAP will be automatically downloaded and installed on your mobile.
To manually request MMS and WAP settings go to the 'Virgin Mobile' menu which you will find on either the main menu or applications menu of your mobile.
1. Select 'Virgin Mobile'.
2. Select 'Virgin Settings' and reply YES when asked if you'd like to download them.
Still having trouble? Call Virgin Mobile "Sort Me Out" on 074 1000 123
Back to Top
---
I am a webmaster and I was wondering what the big deal is with "mobile websites"?
The thing is, every phone has a different browser and the "mobile webmaster" should take this and a host of other factors into account.
Back to Top
---
What is the story with dot mobi (.mobi) websites, what does it mean?
A Dot mobi website (e.g. a website with an address like www.website.mobi ) is a website that has been designed specifically for access by a cell phone. Dot mobi is a world wide term that indicates that the particular .mobi website is compatible with cell phones. See here to read how to create such a site or just let us do it for you! After all, R69 pm is very cheap!
Back to Top
---
Will the Kwikwap templates ensure that my website has a unique look?
We have a nice system that empowers you to choose different templates and different colour combinations to ensure no two websites look the same.
Back to Top
---
I would like to keep my current website but I would like to get a Kwikwap mobi site, how does that work?
We will give you the code to put on your existing website that will redirect visitors that come from a cell phone to your Kwikwap mobi website.

Back to Top
---